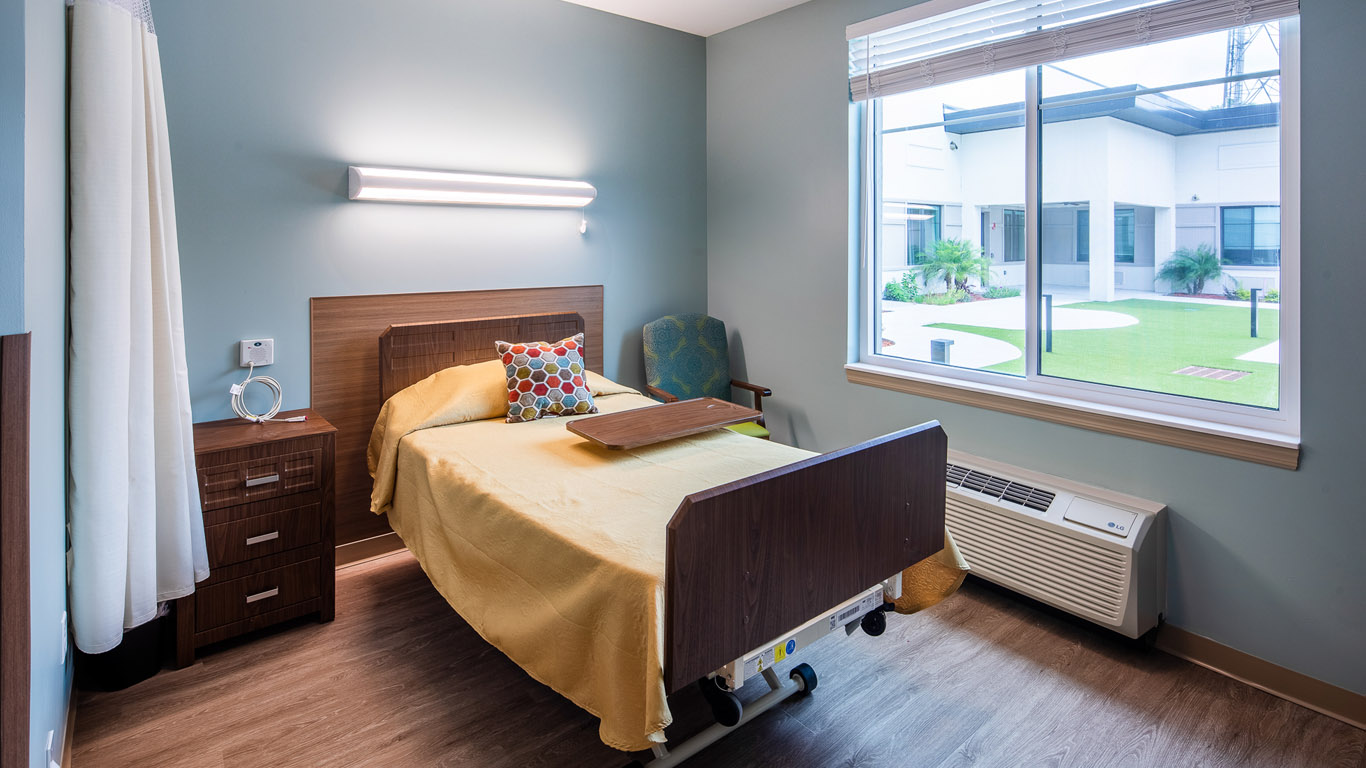 LONG-TERM CARE
Nestled between palm trees and oak trees, when you are choosing a new living space with added medical care, you won't need to look anywhere else. River City Rehab provides the on-property accommodations that feel like hotel resort-style living for you and your family.
Resort-Style Living
Our restaurant-style bistro and private dining room for sharing meals with family and guests make meal-time more about you than your diet.
Our fitness center provides the latest hi-tech equipment with full-body workout machines for all fitness levels.
Our property includes two sunrooms and two courtyards, one of which is used for outdoor therapies.
Our cozy resident lounge includes a fireplace and comfortable seating when you need a change of scenery.
Our beauty salon is a resident favorite, and civic groups utilize our community room just as you would see in high-end resorts.
River City Rehab is Where You Want to Be.
Individualized Care
Your independence is most important to us, and so is your quality of life. As you adapt to changes in your healthcare, we help you maintain your dignity through individualized care while ensuring you are living your best life.
We pride ourselves on controlling your diet without a "diet." We fine-tune your wellness and therapy plans to meet your needs with open lines of communication among physicians, families and therapists.
Transportation
We understand the need to go on outings and visit physicians outside of our facility. That's why we have vans that include chair lifts to ensure we can transport all our residents where they need to go.
Seen enough? Come Take a Tour.